ICG's design work for professional boxer, Ryan Davies, has proved to be a real knockout.
The Blackpool boxer approached the design team at the Warton based agency to create a logo to feature on his competitive kit.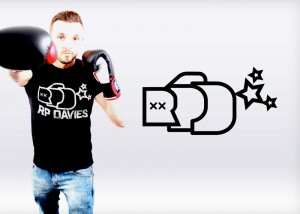 To show support, ICG also provided Ryan with promotional branded t-shirts, featuring the dynamic logo as well as his biggest fan's ICG. The new brand proved to be a good luck charm.
ICG is an award-winning creative agency based in Warton. Services include Graphic Design, Public Relations, Web and Advertising, solving client's communication and marketing problems. They provide fully integrated, hardworking solutions that deliver real results and a strong return on investment.
You can find out more about ICG by clicking here.